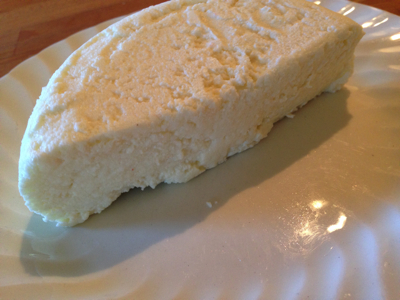 We went to a car boot sale and purchased, for 5€, a SEB (c'est bien) cheesemaker machine dating from the 1960s by the look of it.
Really cheesy orange and white plastic design, I don't think it had ever actually been used.
Anyway, after experimenting with a delicious goats milk cream cheese, we have just made a wonderful cheese with fresh milk from the Pyrenees (see photo). Half of this is "maturing" with a view to making a sort of camembert while the other half is getting eaten very quickly.