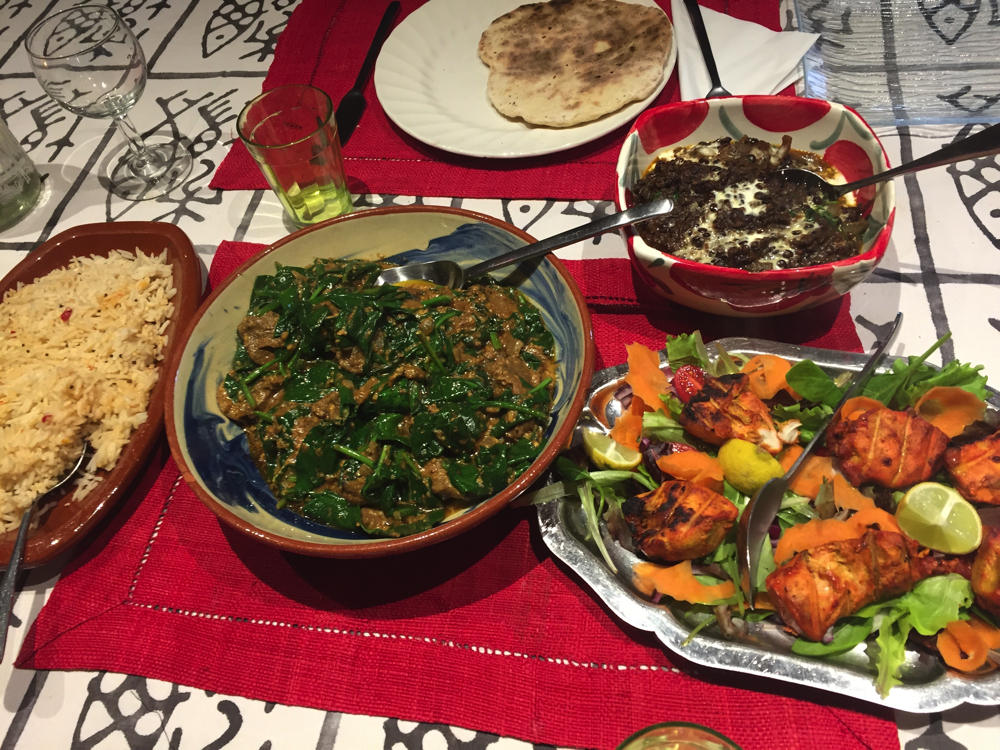 I haven't cooked an Indian meal for ages. We recently went to an Indian restaurant in Toulouse that we had enjoyed on a previous visit. Sadly we found ourselves in the midst of an office party, the service was awful and the food very disappointing.
So the next day I decided to do an Indian.
The secret to a good curry is, as we all know, ONLY USE FRESHLY GROUND SPICES. Once all the dried seeds are ground up, make it into a paste by adding garlic, ginger, fresh chillies and, if necessary, a drop or two of water.
Also use ghee (you can make your own clarified butter by heating a slab of butter and skimming off the froth on the top when it separates).
In the photo there is:
– sag gosht, lamb and spinach curry cooked in yoghurt and thickened with ground nuts
– dahl, green lentil curry cooked in coconut milk
– chicken tikka, marinated in paprika, lime juice and yoghurt
– chilli and coriander rice
– home-made chapatis, flat breads made from a mix of plain flour and chick pea flour with a little yeast and yoghurt.