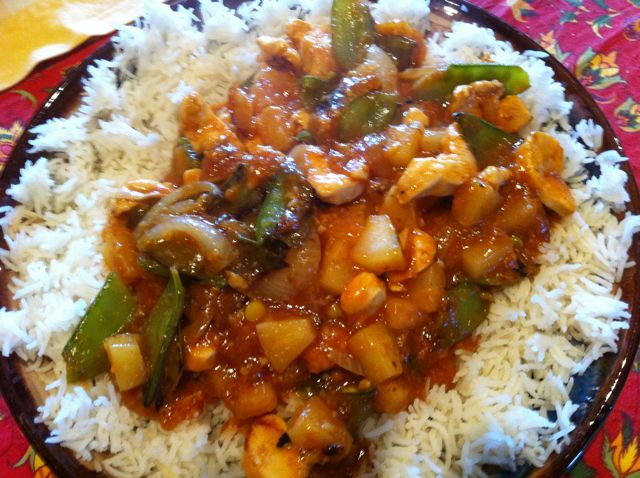 It's been a while since I have cooked Chinese food. This is my variation of an old classic, you can also use pork fillet instead of chicken.

- Fry some chopped onions and mangetout beans in a wok.
- Add some chopped chicken breast (or pork fillet), and cook through.
- Add soy sauce, vinegar, sugar, tomato purée and stir.
- Add some pineapple chunks and their juice.
- Add a little sherry with some cornflour diluted in it, stir until thickened.
- Serve with rice.

posted on: 02/11/2012 at 18:27 in category: [/cooking] with permanent link
---