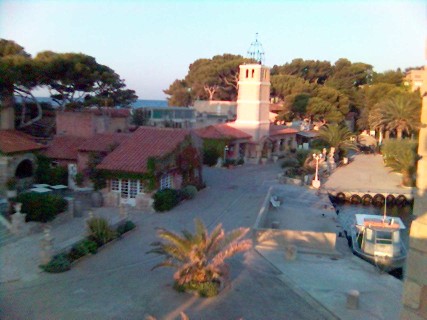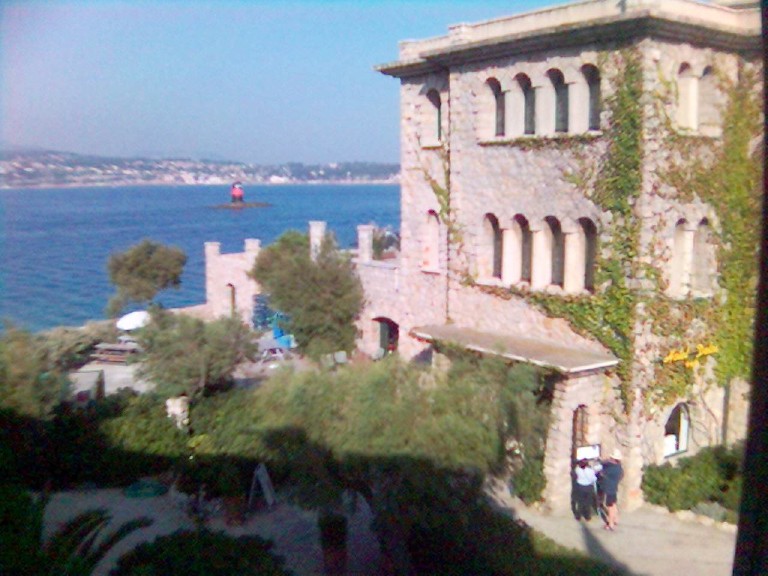 I am here on a private Mediterranean island with a Portmerion feel about it: mini mokes, can't get off island, tea shoppes. I haven't seen any large white balloons yet but I'm expecting one to blow across the beach at any moment.

I bought my guitar and my hat, I'm thinking about going busking in the little port for beer money, I'll make a ton of money, everyone is stinking rich. Mike Rutherford (is that his name, guy from Genesis) is in the same hotel as me, Maybe he could make a guest appearance in my busking set. I need the cash too, no cash machine on island so I have to charge everything to my credit card or hotel room (most of the restaurants seem to accept Hotel Le Delos room 26 as a better alternative to visa).

They even have internet, though it doesn't work very well. Incredible.

I came here 30 years ago, it's changed a lot.
posted on: 22/07/2007 at 08:20 in category: [/travel] with permanent link
---