Mon, 13 May 2013
The tweets are back, and the woodpecker pecks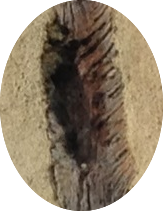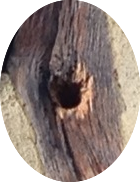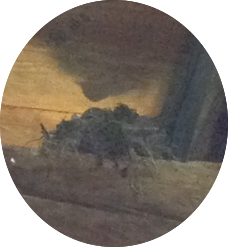 A woodpecker has been pecking on the beams on the outside of my office wall. He's driving le crazy and making huge holes in the beautiful facade of our house.
To add to the woodpecking noise, the red tailed birds have come back for the sixth or seventh year running and built their nest on the beams above our terrace. The chicks are very hungry and tweet endlessly as the parents go back and forth collecting food.

posted at: 08:52 |[/travel] permanent link
---
Wed, 16 Nov 2011
Funny signs and French Cheese in England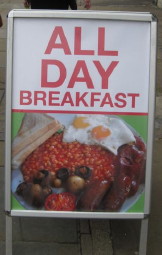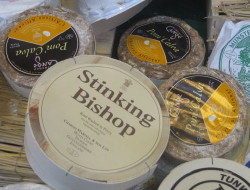 In England this week. I'd forgotten about English breakfast, it's been so long…black pudding and baked beans.

I did enjoy a Brie and crispy bacon sandwich with cranberry.

I also found some incredible cheeses including cheddar with hot Jalepeno chilli pepper, Stinking Bishop Cheese and a "Pom'Calva" cheese from Normandy laced with Calvados! (see picture right)


posted at: 08:40 |[/travel] permanent link
---
Thu, 05 May 2011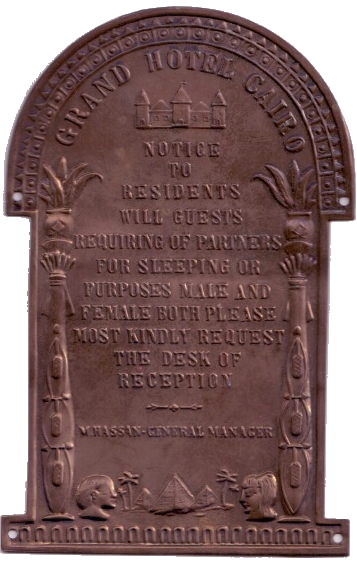 Been clearing out the house and came across this hilarious sign stolen from a Cairo hotel room, no doubt by one of my ancestors.

Click here or on the photo to zoom




posted at: 10:54 |[/travel] permanent link
---
Sat, 09 Apr 2011
| | | | |
| --- | --- | --- | --- |
| | | | |
| We have had cable TV and internet for several years but now, at long last, the big screen has arrived in Bequia. See here for Keegan's Resort | More people are killed every year by falling coconuts than by sharks | Beautiful Union Island. You are not allowed to die there but there is a fast catermeran ferry boat now. See here for the Amerindi Hotel | Union Island was known for something reflected in local architecture |
posted at: 12:44 |[/travel] permanent link
---
Sun, 20 Feb 2011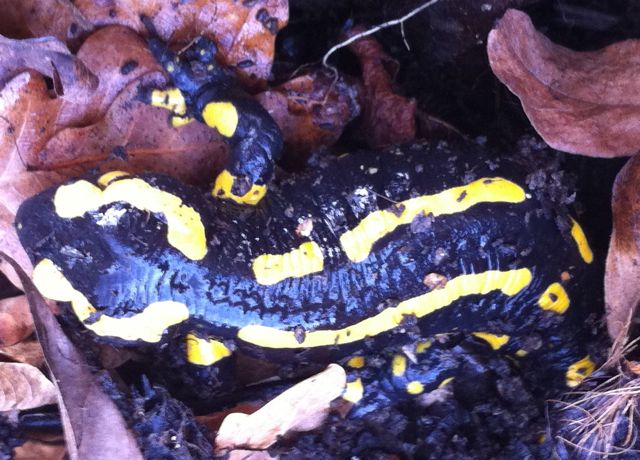 What is this strange lizard we found in the garden?

Apparently they bite and you have to burn them off if their jaws clamp down on your finger. Some kind of salamander?

Ugly, but rather beautiful animal.

Note the guitarist's finger.
posted at: 17:28 |[/travel] permanent link
---
Tue, 15 Sep 2009
This is great. Click on full screen button for optimum viewing.


More info on Purescreens.com
posted at: 19:12 |[/travel] permanent link
---
Fri, 24 Jul 2009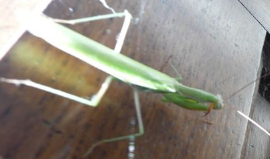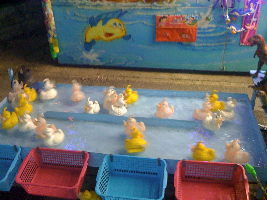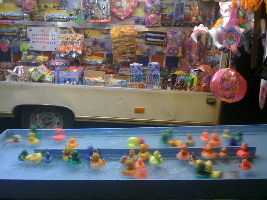 More monsters in the house, this one is a mantis of some kind, praying or not.

The fête in our local village St Sozy lasted three days, non stop party. The "fishing for ducks" stands were particularly interesting. Also this weekend, the Gramat country music festival, great fun. See details here


posted at: 21:13 |[/travel] permanent link
---
Tue, 23 Jun 2009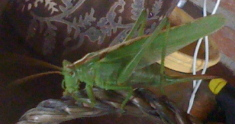 This monster has invaded our kitchen, can't get rid of him. He just keeps getting back into the house somehow - and he bites!!!

Got some real fan mail for my multimedia universe blook which can be experienced here, elsewhere on this website. This has encouraged me to continue steaming through Volume 2 which will have some new songs and more intrigue, but if anyone out there has some ideas about how to make money with this kind of thing, PLEASE LET ME KNOW….

posted at: 21:13 |[/travel] permanent link
---
Fri, 22 May 2009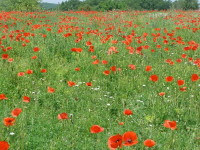 Well it almost feels like summer. We've planted the herbs and chilli peppers. The field is full of poppies, its like a painting.

Our biker friends called us last night and said "we are not far from you, can we come for lunch?". "No problem" I said, "How many of you?". "27!!!". Gulp! So we made a barbecue for twenty seven Harley Davidson bikers and had a great time. The bikes made a lot of noise and the neighbours were sufficiently impressed.
posted at: 19:43 |[/travel] permanent link
---
Sun, 28 Sep 2008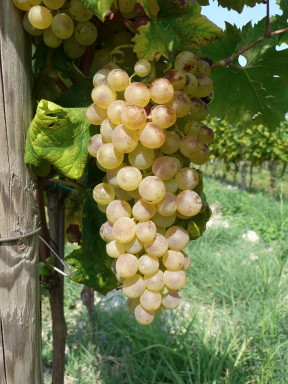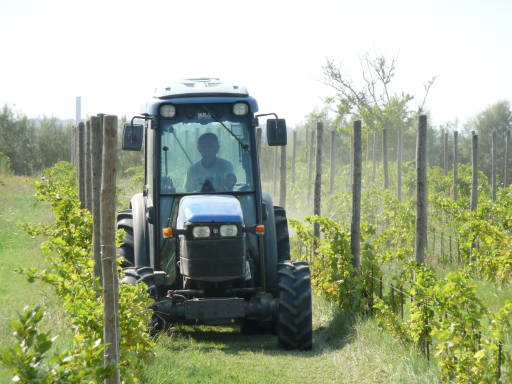 Been grape picking again in Saint Erasmus, an island in the Venice lagoon.
See here for previous post
A wonderful cook, Pauline, made us pasta with vegetables and seafood from the lagoon every day, the mediterranean diet is especially interesting, methinks.
Went swimming in the lagoon, surprisingly clean seawater despite what people say, the lagoon is cleaned twice a day by the tide.
And vaporetto number 13 is always perfectly on time.
Grape picking does, however, seriously hurt your back and legs, the need to get healthy again is becoming a real priority.
For more details click here.


posted at: 07:08 |[/travel] permanent link
---
Sat, 02 Aug 2008
Bar Restaurant for sale in Dordogne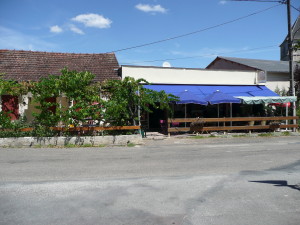 Charming bar/restaurant business for sale in a pittoresque Dordogne village. 100 places inside and 60 or more on the shady terrace. New international airport being built nearby (25kms) and plenty of potential to expand the business (breakfast, dinners, theme evening catering to the local British population).

Local custom all year round and plenty of tourists in the summer season, especially British and Dutch.

Would suit a couple looking to escape to the sun and live a healthy life in a beautiful part of France.

School in the village, shops and all ameneties 10kms away. Licence IV liquor licence and friendly charming village.

For more details click here.


posted at: 15:58 |[/travel] permanent link
---
Mon, 14 Jul 2008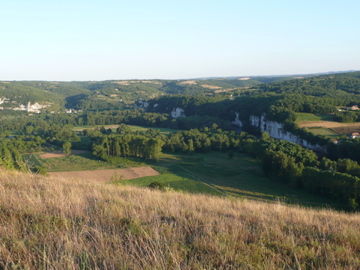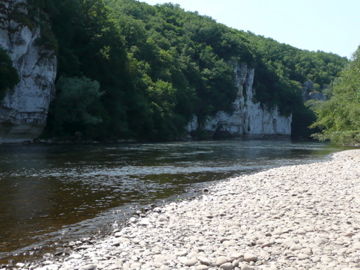 This is the view just down the hill from our house in the Lot, the Dordogne valley looks different every day. It a beautiful part of France.
And on the right is a photo of our "beach", there is even some sand and swimming in the current is really fun.
There is a small chateau on the top of the cliff overhanging the Dordogne river and the story goes that Brad and Angelina landed there is a helicopter once and asked the owner if they could visit his chateau with a view to buying it - he told them (with a shotgun) that they were trespassing and had no right to land their helicopter on his lawn. They quickly departed. I hear they bought Johnny and Vanessa's place down in Provence instead.



posted at: 19:43 |[/travel] permanent link
---
Sat, 01 Mar 2008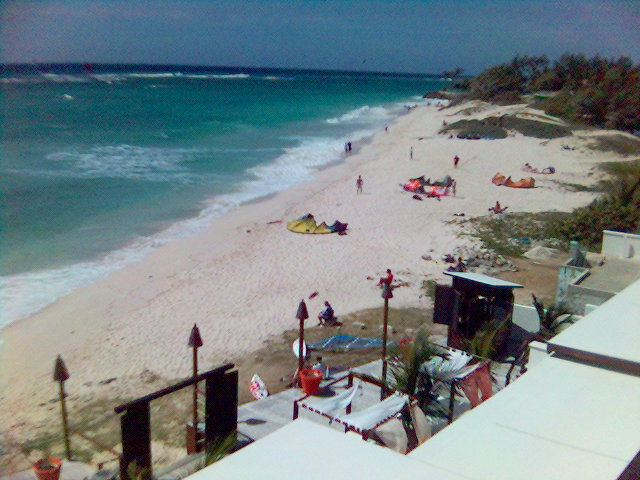 I'm back.

I've been in America, well Los Angeles for a while but then Maui. Hung out with my friends Branscombe Richmond and Mick Fleetwood. Strange place though, its America under the tropics. It was whale mating season, whales jumping just near the beach and turtles swimming everywhere too. Terrible traffic and they drive very badly, saw 4 road accidents, a couple of bad ones.

Anyway coming through Atlanta on my way back to Paris, I see my Paris flight on the departure board and just underneath it there was a Delta airlines flight to Barbados. Can I change my ticket? Yes sir, $480 return, I just couldn't refuse and here I am in Barbados waiting to get the little plane to Bequia in de mornin'.

Bequia is of course where all this began and I'm pleased to go back, although many problems await me there, land tax, neighbour building house of the road up to my land, expired passport to be renewed. But this is the West Indies….

…More soon
posted at: 10:35 |[/travel] permanent link
---
Fri, 01 Feb 2008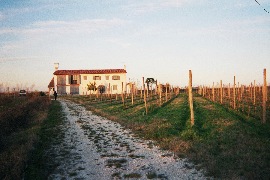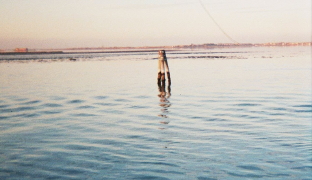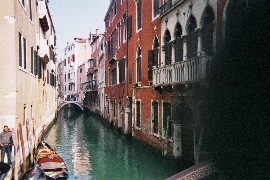 This is the vineyard on St Erasmus (take vaporetto number 13 to get there). The Venice lagoon and a canal. For more carnaval photos see here.

posted at: 19:43 |[/travel] permanent link
---
Thu, 25 Oct 2007
My friend sold his house in Key West (see previous post here).

But he has another one for sale

This rather unassuming property consists of two houses and one cottage with six en suite bedrooms and seven baths. Built circa 1873, the historic main house features a peerless restoration, with details such as polished hardwood floors, original windows, and doors restored. A veranda, overlooking the swimming pool and lush grounds, is carefully built around an ancient Spanish lime tree. A galley kitchen includes stainless-steel counter tops and appliances, with custom cabinets. This historic gem is a classic example of the casual, yet elegant indoor and outdoor living lifestyle for which Key West is famous. Click here if you are interested and want more details.
posted at: 19:38 |[/travel] permanent link
---